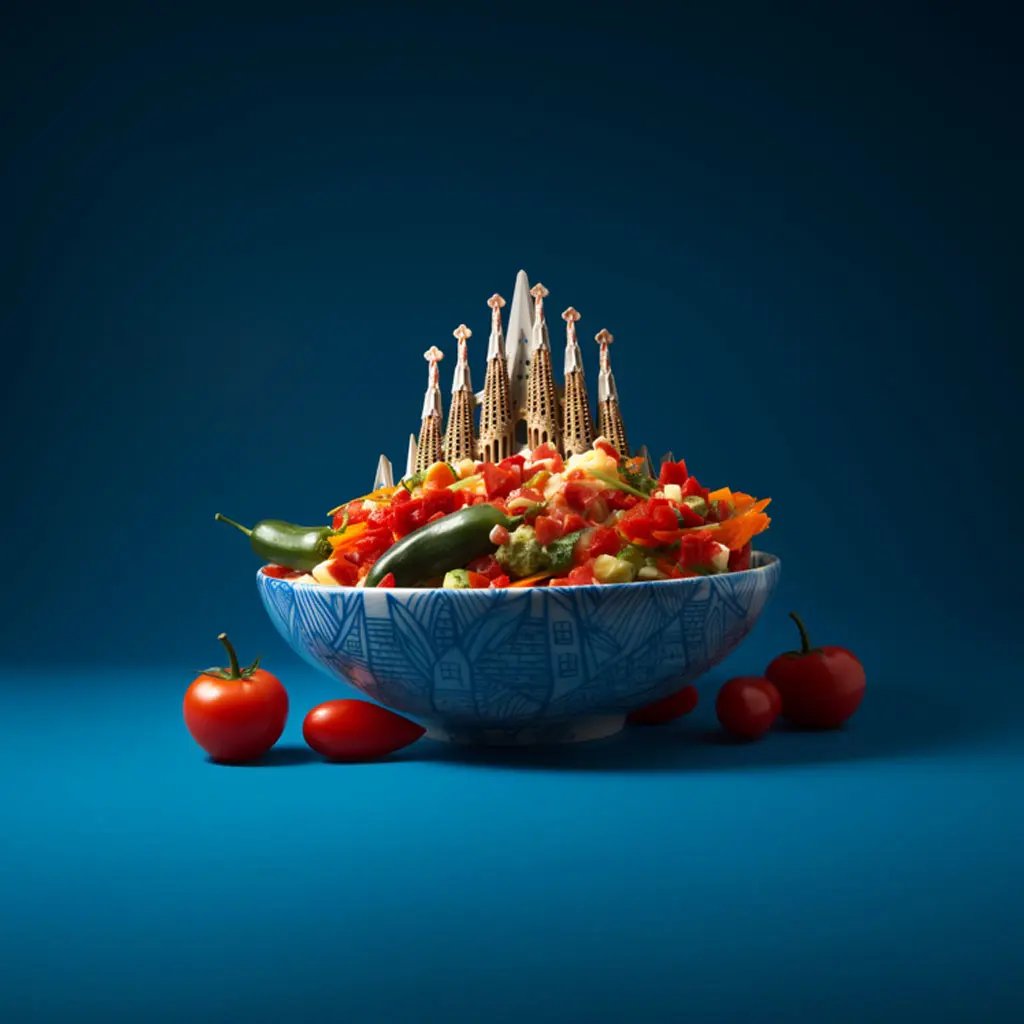 Professional translation agency for


Spanish translations
For more salsa in your Spanish translations.
Spanish: There is hardly any other language that is spoken as widely and by so many people in the world. And with the right translation, you can reach them all. At the tolingo translation agency, we combine the strengths of human and AI translation. As a result, we can quickly create high-quality translations which are adapted stylistically and culturally to the language of their recipients. We let your words make a real impact – including in Spanish.
More than 110,000

satisfied clients
Be part of our success story! Over 110,000 satisfied customers already place their trust in tolingo. When it comes to excellent translations, we are your first choice.
Why us:
Next level translation.
We handle your data very carefully throughout the entire process. Data security is just as important to us as the quality of our translations. This is confirmed by our 4 certifications: for translation services (ISO 17100), for post-editing of Machine Translations (ISO 18587), for quality management (ISO 9001) and for information security (ISO/IEC 27001).
At tolingo, we only work with native translators who live in the country of the target language. Our artificial intelligence (AI) is highly specialised and produces high-quality translations within seconds.
By combining man and machine, we create outstanding results in any language combination.
With a network of over 6,000 translators in all time zones, we respond quickly to your request. We usually send the translation to you within a few days – depending on the volume of the text.
And if you're in a hurry, we'll prioritise your translation with the Express or Super-Express options and deliver it even faster – without any loss of quality.
Excellent Spanish translations

by native speakers

Spanish is a multifaceted language that is spoken in many regions of the world. A good Spanish translation has the right style and tone for its recipients or target audience. We ensure that this is the case with our worldwide network of native speakers, who will not only translate your texts correctly in terms of grammar and vocabulary, but also adapt them technically and stylistically. And where it adds value, our highly specialised AI provides support and delivers excellent results in the shortest time.
Efficient service & excellent quality – with quadruple ISO certification
We set particularly high quality standards for every translation – and we meet them, too. tolingo is one of just a few translation agencies worldwide to have been ISO-certified four times: for our translation services (ISO 17100), for post-editing of machine translations (ISO 18587), for our quality management (ISO 9001) and for our information security (ISO/IEC 27001).
Spanish translations –
Exactly to meet your needs.
A Spanish translation is only good if its message gets across – and you are happy with it. If you wish, we can speed things up, certify documents with a stamp and signature, proofread everything using the four-eye principle, format your documents in their original layout and ensure consistent linguistic usage.
These are our add-on services, specialist areas and most popular language combinations for Spanish translations:
If it's (super) urgent, we'll turbo-charge on request, prioritize your order and deliver the translation extra quickly - without any loss of quality.
A second translator takes a close look at the translation. Where necessary, the text is adapted technically, linguistically and stylistically.
We make it official: Our sworn translators provide you with a certified translation for all documents - with stamp and signature.
If you want the translation to look good, too: Our graphics experts format the translated text exactly as in the original document.
We create a glossary with your translation modules. This way, you always communicate in a consistent manner and increase your recognition value.
Your translations are stored in a database and used in future commissions. This increases consistency and saves you time and money.
Choosing the right translator can make a difference, especially when it comes to specialized fields. As a reputable translation agency, we engage experts proficient not only in the language but also in the technical terminology.
And here is a selection of the fields in which our translators are particularly skilled:
Art & culture
Automotive
Banking & Finance
E-Commerce & Trade
Marketing & PR
Mechanical Engineering
Medicine & Pharmaceuticals
Legal
Science
Technology
Travel & Tourism
tolingo works with native speakers throughout the world. We translate more than 220 language combinations, many of which have Spanish as the source or target language. The following combinations are in particular demand:
You will find further language combinations in our language overview.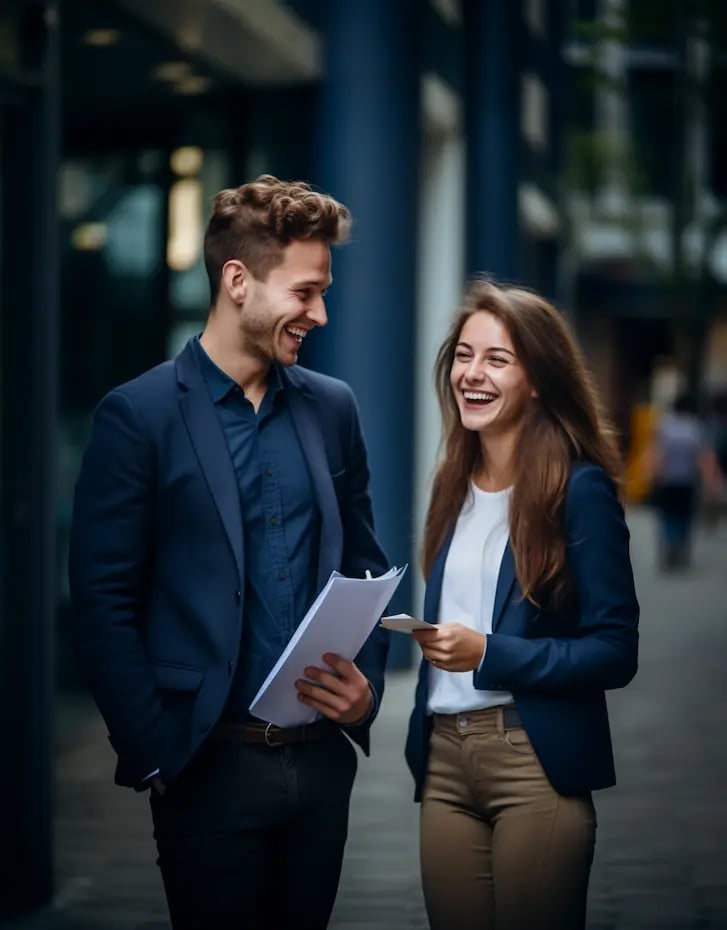 Go for it!


Your perfect solution is here.
You need a professional Spanish translation? Let me advise you! My goal: Your texts should be perfectly translated – in any language.
Translation agency for Spanish

FAQ Important questions - and all the answers
From Europe to South America – you will find Spanish everywhere
It may come as a surprise to some people, but: Spanish is in second place on the list of most widely spoken first languages – ahead of
English
(!) and behind Mandarin (
Chinese
). Over 580 million people in the world speak Spanish, about 480 million of them as their first language. Spanish is the official language in more than 20 countries, including, of course, Spain, but also Mexico, Colombia, Argentina, Peru and Chile. Another interesting fact: in the USA, Spanish is the second most common native language and is spoken by 41 million people.
You can communicate with people all over the world in Spanish – whether it's in a private or business context. The prerequisite: you speak Spanish yourself or ideally have a
professional translation
to hand. With the right form of address, you can not only make yourself understood, but really make an impact on your audience (in a business sense, your potential customers). Along with vocabulary and grammar, high-quality Spanish translations therefore also involve cultural adaptation of the translation to its intended recipients. And in this regard,
translation agencies
are far ahead of (free) online translators.
The Spanish sounds different – and should also be translated differently
Anyone who has been to Spain and then spends their next holiday in South or Central America will probably realise: although the people all speak Spanish, it sounds different. You heard right! Because there really are linguistic differences. In Mexico and Colombia, for example, the "ll" is pronounced "y", while in Argentina and Uruguay "ll" sounds like "sh". So it comes as no surprise that there are also regional differences that require consideration in translations of Spanish texts.
In order to ensure that a Spanish translation is comprehensible to its readers, you should find an experienced and competent translator. Ideally, of course, that means native speakers who themselves live in the country of the target language and know exactly how people speak there. As a
certified translation agency
, we work precisely with translation professionals of this sort. This ensures that the translated texts are grammatically perfect and stylistically correct. And if you prefer the belt-and-braces approach, we will arrange for a second native speaker to
proofread
your translation.
Why Spanish can make your head spin – and translation is not (always) straightforward
Anyone who thinks they can simply apply the grammar of their native language to Spanish (or the other way around) will soon get lost in the long grass. In comparison to other languages, Spanish has a large number of grammatical peculiarities. Question and exclamation marks are one striking example. They appear not only at the end of a sentence, but upside down at the beginning of a question (¿) or exclamation (¡). The sentence structure also differs from other languages and many relationships between words are made clear by means of prepositions.
All of this has to be taken into consideration in a good translation. Especially if the translation is
medical
or involves
technical documentation
, there must be no careless mistakes in the text. Consulting a translation professions is therefore always advisable.