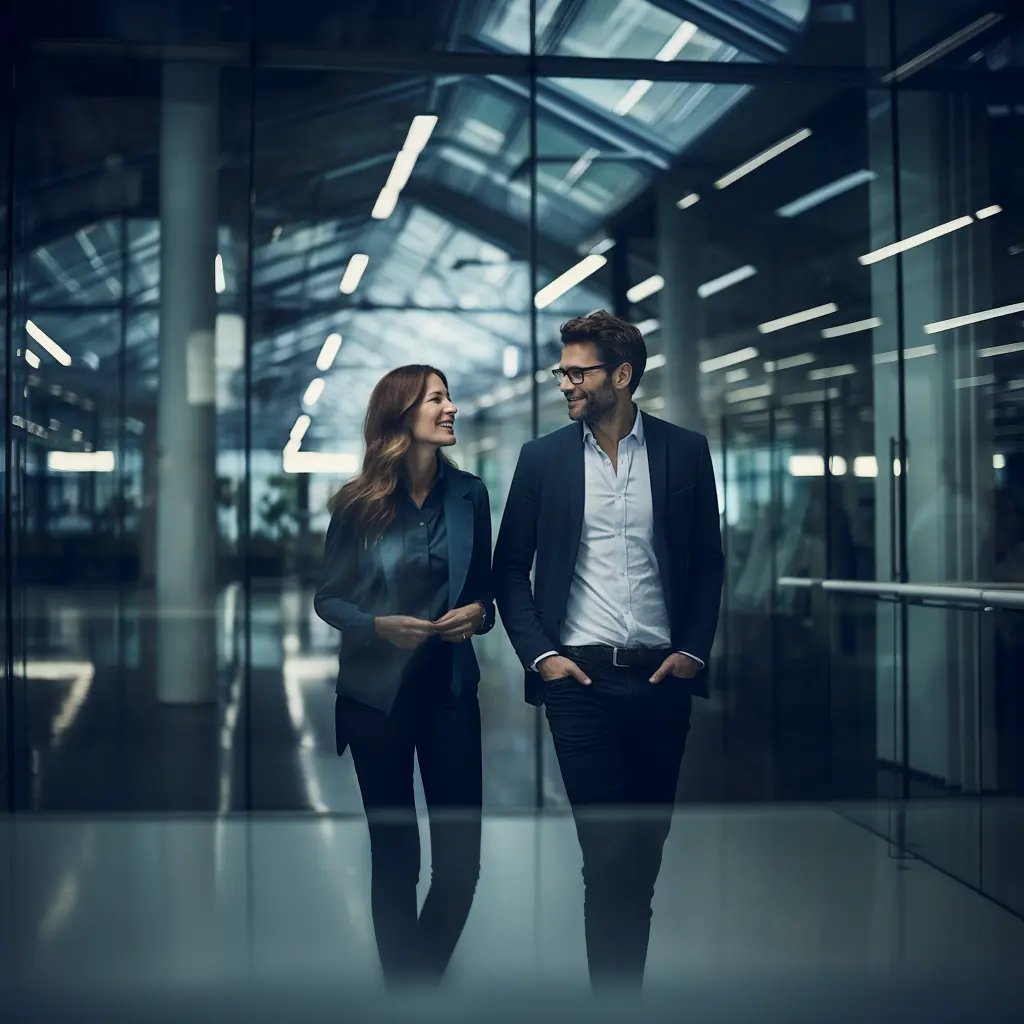 Additional service


Translation memory
Translation memory – a database for your past translations
Using a translation memory (or TM) benefits your translation in one particular aspect: consistency. It means that certain designations or phrasing will always be translated in the same way. Our translation memories are able to remember previously translated passages of text, which are then automatically suggested during the translation process and incorporated into subsequent orders.
More than 110,000

satisfied clients
Be part of our success story! Over 110,000 satisfied customers already place their trust in tolingo. When it comes to excellent translations, we are your first choice.
Why TM:
3 good reasons to choose translation memory
Why pay a second time for text that you've already had translated in a prior job?
A translation memory recognises similar and previously translated text segments, which we can then insert into the text without having to rewrite them from scratch. This way you save real money on every follow-up order with similar content. A translation memory is generally worthwhile for anyone who regularly or frequently commissions translations.
There are countless ways to phrase or paraphrase a given idea in writing, and translation is no different.
Yet many of our clients – particularly companies with a strong brand identity – have chosen highly specific terminology and wording. The only way to ensure that their corporate language is kept consistent in translation is to use a translation memory. There is no better way to ensure that all the documents are consistent while also improving their general quality.
When many texts have the same content and we don't have to translate them all over again, it of course becomes possible to complete follow-up jobs much faster.
Clients with a high volume of translations and recurring content in particular usually notice that we deliver their translations more and more quickly as time goes on. The more the translation memory grows and is maintained, the more effective our translation processes become.
What is

translation memory?

A translation memory is a kind of "hard drive" and an essential feature of professional translation software. Text segments that have already been translated are stored in a database and automatically retrieved, suggested and incorporated into follow-up jobs with similar content.
Improved quality –

at a lower cost

If you regularly need translations with recurring content, creating a translation memory is always a wise investment. 1. Your texts are translated consistently across all documents, despite the large number of possible paraphrases and synonyms. 2. Thanks to this technology, you reduce the translation workload – we pass the savings directly on to you and make them transparent for each subsequent order.

Translation Memory can be combined with:
Go for it!


Your perfect solution is here.
You need a professional Japanese translation? Let me advise you! My goal: Your texts should be perfectly translated – in any language.
FAQ Key questions

– and all the answers
A translation memory system or TMS (also known simply as a translation memory or TM) is a kind of database for previously translated segments of text, i.e. full sentences or fragments. These text passages are automatically stored from previously completed projects, where they can later be accessed for insertion into new translations.
A TM is made up of what we refer to as 'segments'; these contain both the source text in the original language as well as the corresponding translated passage in the target language. A translator working on a new translation for the same client can access these stored segments, saving them the unnecessary work of translating individual sentences or passages that have already been translated. This method also ensures that terminology, or even entire passages of text, is always translated using the exact same wording.
Creating and working with a translation memory makes it possible to complete translation projects more consistently, more efficiently and more quickly, which means you, the client, save both time and money while gaining better quality and consistency!
Mehr Infos zu unseren Preisen
Your translation memory belongs to you, of course. Although our professional translators are the ones who set up the system, the content comes from you, so it also belongs to you. This means, accordingly, that you can also make decisions about what happens to it and use it for your own work.
Our translation memory technology is like a hard drive for translations – it compares full texts or text fragments which are to be translated with content from previous translation projects. The software reacts two types of matches:
'Matches' (i.e. full matches) are not-yet-translated segments that are identical to segments stored in the TM.
'Fuzzy matches' refers to not-yet-translated segments that are partially identical to segments stored in the TM. The match rate can be between 1% and 99%. The higher the match rate, the higher the quality and consistency of the translation.
If the TMS finds a (partial) match between the new text and one stored in your database, then the corresponding translation will automatically be suggested in every new project. Our translators can then choose to keep the suggested translation, saving them work.
Using a translation memory makes translation processes faster, more efficient and more cost-effective. Within just a brief turnaround time, you'll receive higher-quality translations as well as benefit from consistent wording in your (future) translation projects.
If a given text passage has already appeared in a previous project, our translators will simply carry it over into the new one, saving them the effort to translate it again. Not only does this save time, it also ensures better quality and higher consistency in your translations. And as it also bypasses the need to produce new translations, these 'carryovers' will be either reduced in price or free of cost for you, the client. (We view this as a matter of course!) In other words, it's a win-win...-win!
A translation memory is most useful when you require translations on a regular basis. This is because the more translation projects you give us, the more detailed your database of translated content will become. Every time a new project is completed, the system gains more and more pre-translated texts to draw from in future translations.
Marketing is a great example of how beneficial it can be to use a translation memory database. Websites, flyers or PR texts: these types of content often contain many repeating text passages – think of a short company profile, for instance. Once a suitable finished translation of the profile has been stored, it can be reused over and over again. But these aren't the only types of content to feature recurring elements that can be translated more quickly and efficiently using a translation memory tool. We're happy to advise you if you aren't sure whether a TMS is right for you!
We'd be delighted to create a translation memory database for you. All you need to do is let us know that this is something you require. For a one-time price of €249, we will set up your TM system and fill it with the appropriate translations for all subsequent projects. You, of course, will immediately benefit from every repetition.
Just give us a call and we'll discuss your requirements in detail. Or simply write us an email describing what you need and we'll get back to you.