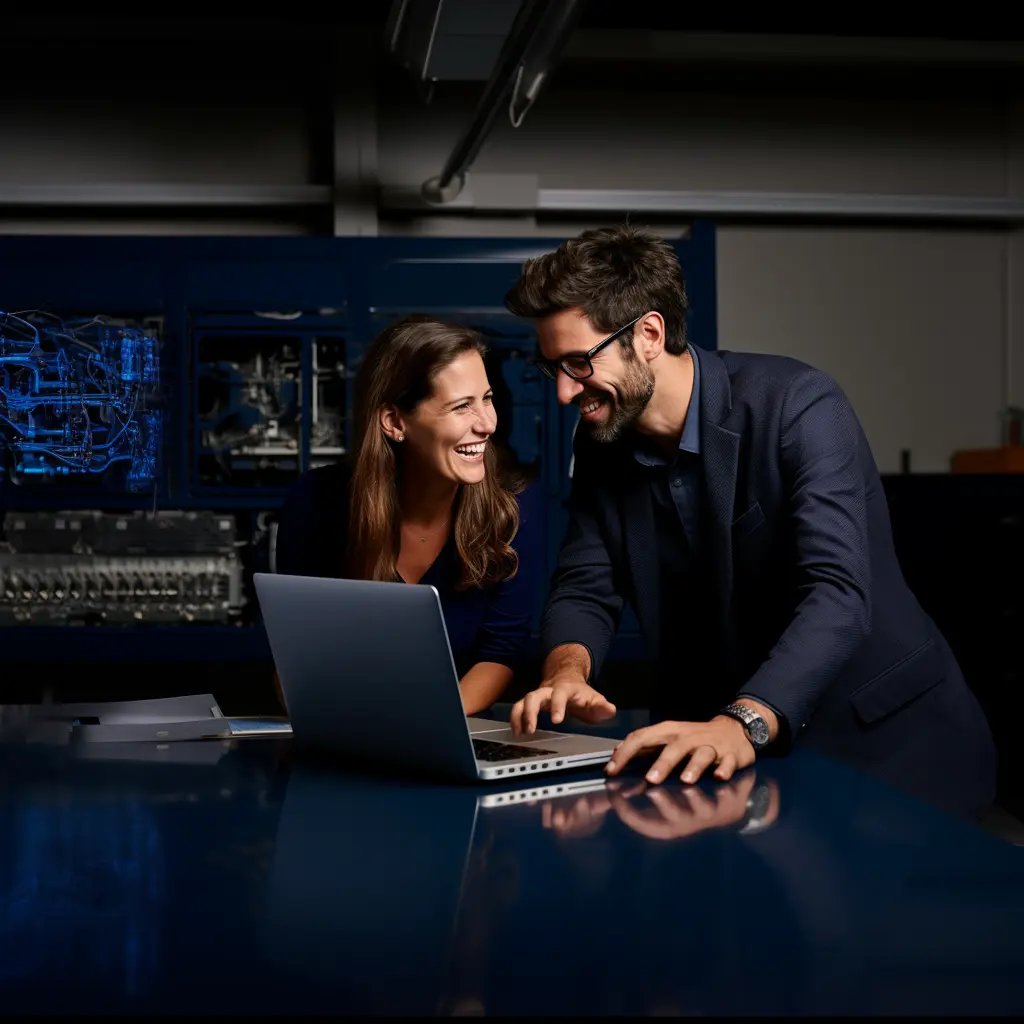 Translation agency for


Machine Translation
Machine translation – precision & speed thanks to artificial intelligence
Artificial intelligence (AI) has become a highly useful tool in many industries and areas of life, and the translation sector is no different. Machine translation using AI provides the most significant benefits in the areas of accuracy and speed. Utilising AI in this context also brings down prices, which appeals to many companies that require high volumes of translation.
In contrast to human translation, i.e. translation carried out by specialised human translators, AI is incapable of generating common human syntax errors. Many machine translation tools found online are already delivering satisfactory results to users, although there's still room for improvement when it comes to style, tone and target-group specifics. When we employ machine translation at tolingo, we select an AI system – depending on the content type – that we have specially configured and tailored to the relevant subject area.
More than 110,000

satisfied clients
Be part of our success story! Over 110,000 satisfied customers already place their trust in tolingo. When it comes to excellent translations, we are your first choice.
Additional proofreading
We also recommend that you order an additional round of proofreading. Why? Because drawing on the strengths of both machine and human translators together usually delivers the best results of all.
Contact our expert advisors here at tolingo to discuss which translation solution is best suited to your needs.
Why MT:
3 good reasons to choose machine translation
A safe and secure approach
Here at tolingo, we have configured our machine translation tools ourselves for two reasons: 1. This enables them to produce optimum results. 2. All client data is processed and stored in accordance with data-protection policies. This means that, for example, subsequent translation orders from the same customer can make use of a translation memory which automatically incorporates previously translated passages of text. The benefits of this time-saving process we pass onto you.
Artificial intelligence (AI) spots every misplaced full stop or comma; it never overlooks an entire passage of text the way a human might. By nature of its design, it cannot produce syntax errors. It's highly precise and always delivers flawless translations. If your goal is to make large amounts of text available in another language and you're not concerned about the finer details of the writing style, then machine translation is the perfect tool for your company.
Complex passages or many documents that would take a human translator several minutes or even hours to decipher? Machine translation (including AI) can solve them in just a few seconds. And this, in turn, has an effect on prices. If you have large volumes of material to be translated that don't require special attention to detail with regard to writing style or tone, then machine translation may be the right option for you. Ideally, it will be accompanied by light post-editing or full post-editing.
Affordable translations – that get the job done thanks to human editing
Machine translation delivers results at an unbeatable speed. It produces translations in just seconds – even in the case of large volumes of text. The machine includes all of the original content and text, even the most minor footnote. This saves a huge amount of effort, and also reduces translation prices significantly.

So if it's important to you to have large amounts of information translated quickly, without emphasis on the finer details of writing style or adaptation to a specific target group, then employing machine translation may well be an excellent option for you. We always recommend having the text subsequently proofread by a human translator, because the most successful results are achieved by the combination of human and computer efforts.

For texts for which a more linguistically nuanced approach is required, however, human translation by our team of experts may be the better choice. We're very happy to advise you on your options; our team will review samples of your text to determine which translation method is more suitable.
Translations that look good – with all of the original formatting intact
It goes without saying that the machine translation you receive from us will include all of the original document's formatting. Most online translation services aren't able to retain text formatting – but that's not true for us. We always maintain the original design aspects of the document in addition to the machine translation of its content.

We also offer an add-on service, layout adaptation, which allows for even more advanced design considerations. In this case, we'll incorporate the translated text directly into your layout files. For instance in Adobe InDesign, Illustrator, PowerPoint, Keynote or Framemaker. This means that your company's in-house or external graphic designer won't need to waste time positioning the foreign language text in the layout.
Go for it!


Your perfect solution is here.
You need a professional Japanese translation? Let me advise you! My goal: Your texts should be perfectly translated – in any language.
FAQ

Key questions – and all the answers
It really depends on the aims of the translated text. In general, AI machine translation tends to be useful when large amounts of text need to be made available in another language quickly. Machine translation delivers complete translations and can even be instructed to convert region-specific units of measurement (such as kilometres vs. miles or centimetres vs. inches). For texts that require a high degree of precision, especially, machine translation often has a leg up on humans. Many technical or legal texts can often benefit from machine translation these days – however, it's impossible to be completely certain that this would be true for every single text. For this reason, we always need to review the text and translation method in advance. Our team of experts is happy to help you!
Thanks to advances in AI, modern machine translation delivers excellent results.
But to ensure ideal results, we recommend having the translated texts reviewed and/or edited by specialist translators.
We offer several different
levels of proofreading
. Choose light post-editing if your main concern is the correctness of the content. Or opt for full post-editing if the translation needs to meet standards of style and readability or be addressed to a specific target group; this ensures that the final result will be indistinguishable from a human-translated text.
As with any translation, this depends on the size of your project. The translation itself takes only a few seconds or minutes. But the project management aspect (creation of the quotation, selection of the most suitable AI, preparation of the text document, set-up of a translation memory, etc.) and final quality assurance check will take some time.
As a general rule, we deliver

human translations

within a few days and machine translations often one or two days sooner than that. We'll always provide a guaranteed delivered date with your individualised price quotation.
Here at tolingo, we offer
machine translation for every major world language as well as nearly every European language
. Thanks to our network of more than 6,000 native-speaker translators, proofreaders and editors – who are located all over the world – we are also able to carry out extensive, multilingual machine-translation projects in parallel and quickly have the texts reviewed and delivered.
Our AI (machine Translation plus light post editing carried out by a human translator) provides you with a translation for just €0.06 per word. To put this into perspective: The price per word for our Smart solution starts at €0.11, while our Premium package begins at €0.19.
If you prefer a custom solution for your machine translation, for example by opting out of proofreading, we'd be happy to create a specially tailored quotation for you. In that case, we'll also review whether machine translation is the best solution for your needs.
There's no "need" to include these useful add-on services. But if you're planning to carry out subsequent translation projects with us, then it's a good idea to add our translation memory service. A translation memory is a kind of "hard drive" for texts that have already been translated. If specific text passages reoccur – either exactly or approximately – in the same document or in a later one – then all we need to do is call up the previously translated text from the translation memory and automatically insert it into the current document. This feature keeps your translations consistent across multiple documents. Using this technology also saves both time and money; we'll make these savings transparent for you by reducing the price accordingly.
Glossary creation may also be a useful tool for your company if you require translations on a regular basis. Glossaries compile pre-defined technical terms, product names or special wording, as well as any company-internal definitions or usage rules. A well-maintained glossary is worth its weight in gold if your company works with a large number of specialist terms or company-specific designations – especially if you prioritise consistent corporate wording.
We usually recommend pairing machine translation with proofreading, either light or full post-editing.
The best way to do this is by contacting us by email or phone. Our team will be happy to analyse your texts and requirements before creating a quotation with the perfect translation solution for you.
Tel.: +49 40 637 953 02 21
Email: service@tolingo.com